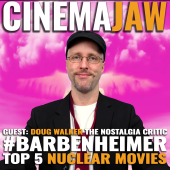 Update Required
To play the media you will need to either update your browser to a recent version or update your
Flash plugin
.
Reviewed: Barbie, Oppenheimer
Trivia: Ryan Gosling/Margot Robbie Trivia
Celebrating This Month: Greta Gerwig & Christopher Nolan
In a year that has seen a new Indiana Jones, Mission Impossible, Spider-Man, and Michael Keaton in a bat-suit… the Movie Event of the Year is undeniably #Barbenheimer.
An accidental double-feature that started out as a petty payback tactic, but became the most unlikely synergistic box-office powerhouse perhaps of all time. #Barbenheimer has made us all rethink how films could be marketed and upended traditional thinking on release schedules. Most of all it has sparked an internet phenomenon that translated into real sales and brought the box-office to a 4 year high!
But… How are the actual movies? This episode we will review Christopher Nolan's Oppenheimer and Greta Gerwig's Barbie. We need a doll of a guest with an atomic appreciation of film…
Enter Doug Walker, the Nostalgia Critic.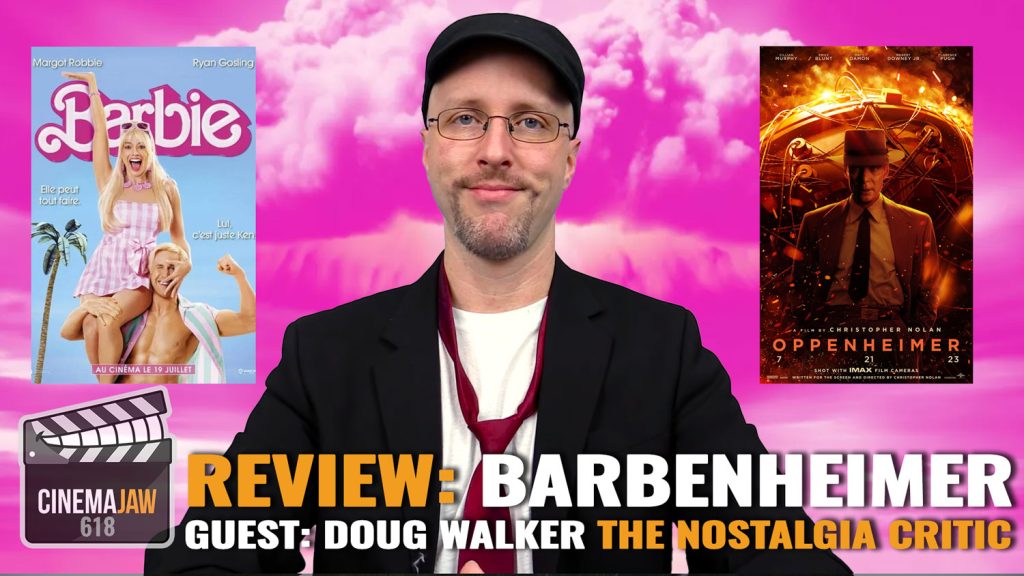 Doug Walker (aka The Nostalgia Critic) is a successful satirist, filmmaker, and one of the most entertaining film critics on YouTube. Since 2008 Doug and the team have released content, skits, reviews, and more on Channel Awesome.  If you're somehow not in the know on Channel Awesome… click the link and get there! Channel Awesome is also on Twitter if you prefer.
So Matt K., Ry The Movie Guy, and Doug Walker discuss each film as well as the #barbenheimer phenomenon, but that's not all! No.
Each critic also has a Top 5 Nuclear Movies list to unveil! It's a jam-packed 'Jaw as always!
Matt:
War Games
Crimson Tide
Godzilla (subbed in Spies Like Us)
Class of Nuke 'em High
Superman 4 The Quest for Peace
Doug Walker The Nostalgia Critic:
Dr. Strangelove
When the Wind Blows
Watchmen
Blast From the Past
Godzilla (1954)
Ry The Movie Guy:
Dr. Strangelove
13 Days
Crimson Tide
Chernobyl
Terminator 3: Rise of the Machines