CinemaJaw 136, Best of 2012!
Thursday, January 17th, 2013 at 10:16 pm
Thanks for the memories!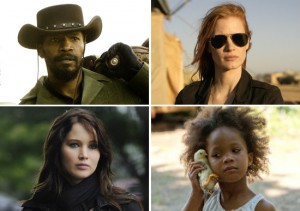 Ah 2012, what a year for film. We saw sequels, prequels, reboots and even some originals of epic proportion grace the silver screen with their luminosity! Without naming names here, some of the best actors and directors were at the top of their game this past year, and stunning examples of cinema were produced. That is why this week on CinemaJaw we take a look back and choose our favorite films of 2012. Flying solo (as we like to say) we have our engineer Eliaz Rodriguez fill in the guest slot and offer up his opinions on the year and also participate as victim…er uh… CONTESTANT in trivia and judge of CinemaWAR.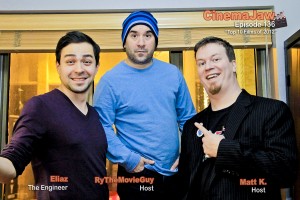 But wait! …There's More! We will also cover our favorite movie quotes, death scenes, and hidden gems of the year as well. How's that for content?!
So goodbye 2012, we loved the flix. Looking forward to an even better year!
I for an I: Broken City
Reviewed This Episode: Zero Dark Thirty, Queen of Versailles, Django Unchained, This is 40
CinemaWAR: Who got the biggest Oscar Snub this year?
Podcast: Play in new window | Download
Tagged with: Best Movies of 2012 • Broken City • Chicago • CinemaJaw • Django Unchained • Eliaz Rodriguez • Matt Kubinski • Movie Reviews • MoviePass • Movies • Night Life • Queen of Versailles • Reviews • Ry The Movie Guy • The New 400 Theaters • The Original Mothers • This is 40 • Who got the biggest Oscar Snub this year? • Zero Dark Thirty
Filed under: episodes • Flyin' Solo • Specials
Like this post? Subscribe to my RSS feed and get loads more!