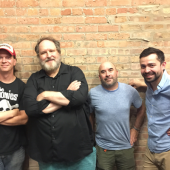 Update Required
To play the media you will need to either update your browser to a recent version or update your
Flash plugin
.
Reviewed this episode: Dunkirk
(I for an I) Interested or Ignore: Atomic Blonde
CinemaWAR: Who is a better bad-ass beauty – Angelina Jolie or Charlize Theron?
Trivia: Blonde Movie Trivia
Sponsored by: Cards Against Humanity
A glass of water balances on a bar stool, alone in a spotlight on a stage, a brick wall behind. A person saunters onto the sage and grabs a microphone off a stand. They walk into the spotlight and try to make the audience laugh. That is the essence of the stand-up comedy life. For some reason, perhaps the sheer chutzpah required to take that mic and be alone on that stage, many of the most talented of this bunch go on to be tremendous actors. Afterall, they have to act in control of that room, of that mic. They have to act funny. This week on CinemaJaw we take a look at our favorite Stand-up Comedians Turned Actor.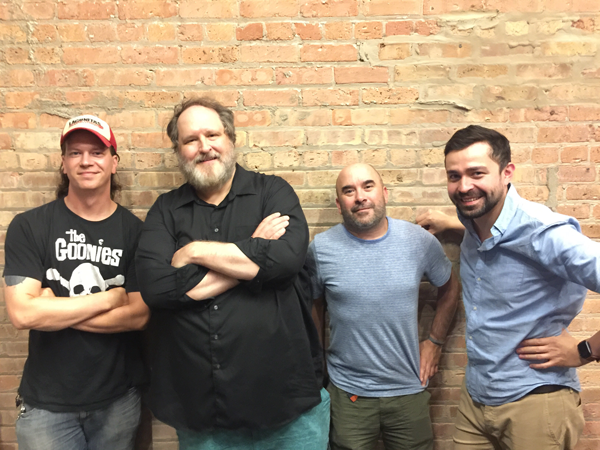 Joining us is a guy who knows a thing or two about the subject. LenAustrevich is a writer/director who loves humor and has deep roots in comedy. He founded and ran the Funny Firm Comedy Club, home at the time to many unknown talents like Bill Hicks, Jeff Garlin, Ray Romano, George Lopez and Richard Jeni. Len keeps his hand in comedy production with COMEDY WELL DONE, assembling an eclectic group of filmmakers who also support Jokes4Miles, the pediatric cancer organization named in honor of Len's late son, Miles. Using the skills he developed at HBO, Showtime and Comedy Central, he now spreads laughter to the masses via the Internet.
So heckle us if you wish – we won't hear you.
Enjoy this episode!